Bravest Warriors
Talk

1
210pages on
this wiki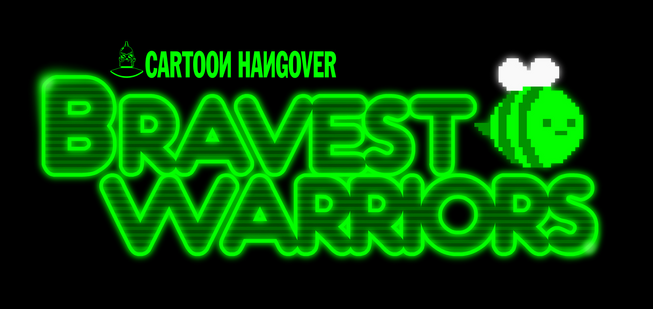 Bravest Warriors is an animated series created by Pendleton Ward and produced by Frederator Studios for their Cartoon Hangover YouTube channel. The series is about four teenage heroes-for-hire: Chris, Beth, Danny and Wallow.
It premiered in November 8, 2012, before the release of the Bravest Warriors comic.[1] Unlike other cartoons, Bravest Warriors will be exclusively available on Cartoon Hangover's YouTube channel.[2] This means that the series will not be shown on television like most media.
According to Bravest Warriors' Tumblr, all new episodes air on Thursdays in Cartoon Hangover's YouTube Channel.
Characters
Chris: Is the apparent leader of the current Bravest Warriors. He is dependable, smart, and earnest. Being an awkward and somewhat geeky idealist, Chris has feelings for Beth but doesn't know how to tell her. He lives by very strong morals.
Beth: Is the only female on the Bravest Warriors team and the object of Chris's unrequited affection. She has a playful, sassy, and bubbly personality.
Wallow: Wallow is the largest Bravest Warrior. Having an unconventional sense of humor and a laid-back vernacular, Wallow likes to relax and his favorite "sport" is naps. He likes adopting adorable creatures from other planets.
Danny: Danny is the most irritable and short-tempered member on the team. He is a brilliant technology expert, and likes to brag about this talent.
Videos
Gallery
References